Last weekend, Fred was here. We thus visited Madrid. We started on Sat. by the traditional bear puerta del sol and the old Madrid. We stopped by the plaza mayor and the royal palace where we visited a temporary exhibition of tapestry. We then climbed the hill to get to the temple Debot, and we came back for a drink because it was quite warm outside.
On Sunday, we first went to the retiro before visiting the Prado museum followed by some croquetas in Navalcarnero center :-)
In the Retiro, we could see the fallen angel (again), only statue in the world dedicated to evil. Then, we went to the temporary exhibition in the Palacio de Crystal. They always have weird things there, but for once, I could enter and it wasn't that bad :-) We were not allowed to take photos though, so feel glad you can have a sneak peak here.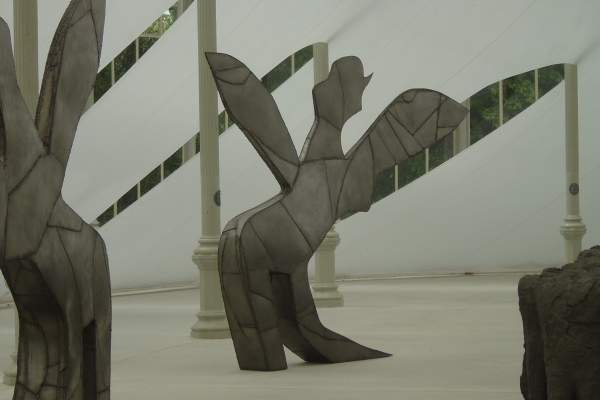 If front of the palacio, there is a little pond with ducks and turtles. A baby turtle was swimming next to its mother, sometimes biting the tail to be dragged, Very funny :-)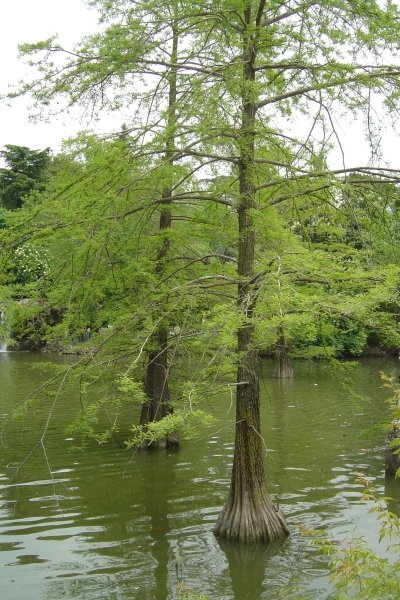 The pond also had trees in the water. It took me a year and a half, Fred and Whyl to realize that ! LOL. You can notice another baby turtle having a sun bath on the tree roots to the left :-) Well, I mean, you can try :-) The result is at the top of the post ...