I have been in London for a few days now. Maybe the photos will be in the gallery one day, who knows ???
Yesterday, we went for some shopping in Oxford street (premier jour des soldes) to buy ... socks :D But before that, we took a tour on the Thames. The boat departure was next to the Tower of London at Tower Hill. Here is a pic of me in front of the castle (and the ice skating thingy).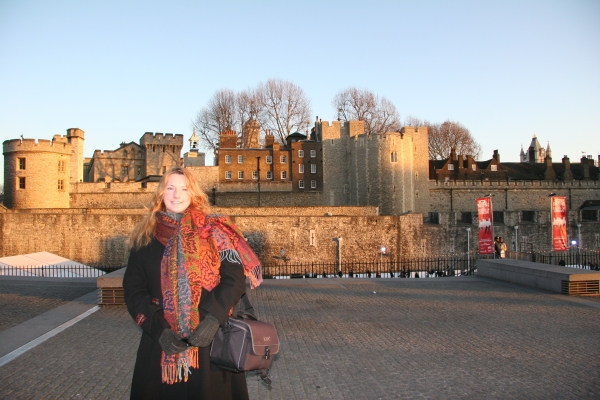 I also have nice photos of the Tower Bridge and one or two from Greenwich village ... stay tuned !